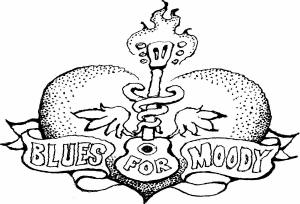 "B l u e s f o r M o o d y"
w w w . b l u e s f o r m o o d y . c o m
The New Haven Music Community's Feb. 21, 2010 benefit at

250 State Street -- New Haven, CT for
T r a v i s M o o d y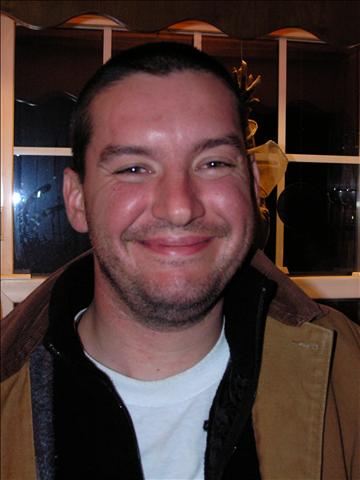 For immediate release Feb. 11, 2010
For additional information:
Mark Zaretsky, The Cobalt Rhythm Kings: 203-415-1670 or mark@cobaltrhythmkings.com
Paul Mayer, CAFE NINE: 203-789-8281 or book9live@aol.com
Peter Blossom, Crown Street Orchestra: pblossom@sbcglobal.net
Members of the New Haven music community have put together a stellar lineup of donated talent for an all-star benefit for New Haven-area guitarist bandleader Travis Moody to take place on Sunday, Feb. 21 from 3 p.m. to 1 a.m. at CAFE NINE, 250 State St. in New Haven.
The benefit will include raffles, a silent auction, food – great New Haven pizza – and a fundraising and informational website at www.bluesformoody.com. Tickets, which are $15, are available in advance at CAFE NINE and online at www.bluesformoody.com. (All tickets bought online will be will-call. Purchasers will be on a list at the door.) Larger donations also may be made online with a credit card or e-check via Paypal.
The lineup includes a who's-who of Greater New Haven blues and roots rock musicians – some of whom rarely play locally. Among them are the B. Willie Smith Band, George Baker, The Bernadettes, The Manchurians, The Crown Street Orchestra – a band Travis plays bass with when he's healthy – The Cobalt Rhythm Kings, Greg Sherrod Band, The Langely Project, Ponybird featuring Chris Santala, Kathy Thompson with the Broke & Hungry Blues Band, The Downshift Band and bluegrass openers One Way Track.
Additional special guests will include some of the best blues players in Connecticut, including DW Armstrong, Paul Gabriel, Robert Crotty, George Lesiw, Jim Oblon, Chris Michaels, The Hellbound Horns and others TBA.
Moody, a great New Haven-area guitarist and bandleader, along with his brother, Rory Moody and their friend and boss, Billy Twyford, recently survived a way-too-close Jan. 9, 2010 encounter withn13,200 volts of electricity in a construction workplace accident in Branford, CT. It will be some time before he is able to work. He can't play guitar just yet. Hopefully, some of his astronomical expenses will be covered by workers compensation insurance, but that takes time and remains up in the air. In the meantime, Travis' expenses continue to mount, not the least of which is a son he continues to support in addition to himself.
"This benefit, put together as a labor of love by close friends, aims to give Travis some immediate support – without red tape – to help keep things on an even keel during the tough period while he heals, and before any other source of assistance kicks in," said Mark Zaretsky, lead vocalist and harmonica player for The Cobalt Rhythm Kings and one of the organizers. "We hope everyone who knows Travis – or just appreciates great music – will come out and join us, have some fun and help us ease Travis' road to recovery."
The CAFE NINE benefit follows on the heels of a highly successful Jan. 31 "Sunday Jam at the Castle" benefit at Bill Millers in Branford, organized by another group of friends led by Paul Clow and Mary Calistro. It is complimentary to that effort, which raised money for all three victims.
CAFE NINE owner Paul Mayer said that "when something like this happens, I think the music community comes together and helps their own. Travis, I think, is a big part of the music scene" in Greater New Haven, he said. "There are a lot of people who want to help."
Prior to the accident, Moody led the long-running CAFE NINE blues jam one Sunday per month. "He's a big part of the CAFE NINE family," Mayer said.
"We're doing it to help out our good friend, Travis Moody..." said Peter Blossom, who plays with Moody both in the Moody Blossom Band and in an acoustic duo. He also is a member with Moody in The Crown Street Orchestra, which is one of the bands slated to perform and the only band that will perform both in the Jan. 31 benefit and the Feb. 21 benefit.
"I know that he probably needs help with the money because he's got big medical bills and he's got a long recovery ahead – and we just want to show him we care," Blossom said. "I don't think he had any insurance."
Zaretsky, who also organized the Connecticut Blues Society's two tsunami benefits in 2005, is a reporter by day for the New Haven Register who, coincidentally, was the one who covered Moody's accident as it happened.
He was already three-fourths of the way through writing the first day's story about the Branford accident when he discovered that one of the victims was a close friend – something that literally caused him to stand up in the middle of the Register newsroom and shout. (Exactly what it caused him to shout is not printable.)
Travis Moody, a longtime friend, in addition to his regular work as a musician, has been an occasional sub guitarist for The Cobalt Rhythm Kings over the past year.
"
I told Travis when I visited him in the hospital that I would much rather play the blues with him and be his friend than write about him," Zaretsky said. "Hopefully, I'll be doing lots of the former and none of the latter in the years to come..."